Well,
The long promised review is here. Sorry it took so long. But I have been busy with changes at work and a bit of the insanity associated with the holidays. But onto the review.
First off, I waited a month to get my order. When a website says "5-10 days to process an order", that's kind of what I expect. I didn't get a single email or explanation as to why the delay. And I sent two of them, but no matter, the items I sent for arrived.
So, onto the photos and product. The items (one assembled mech and one unassembled 'Mech per each design) came in small boxes and wrapped in cellophane bags, The plastic was gray and the same type of material IMHO that one's finding in the newer releases from Wargames Foundry and Valiant. Quality and sculpting was good, and the parts were easy to figure out, well, with one exception. The knee joints. I had to really futz with the damn things to get them to fit right. The good news was that when you consult the assembled version, you can figure it out, but seeing as how this was a proof of concept, and if this a success, other designs might be given the same treatment, one wonders if one might be well versed to include an instruction sheet?
Price was also something of an issue, but at $17.95 per two 'Mechs (works out to $8.98 a 'Mech), it doesn't sound like the cost is THAT much cheaper than the current prices for the lead 'Mechs currently in release.
Overall, considering the pricing, the minor assembly issues and the delivery delays, I give this 4 out of 5 stars.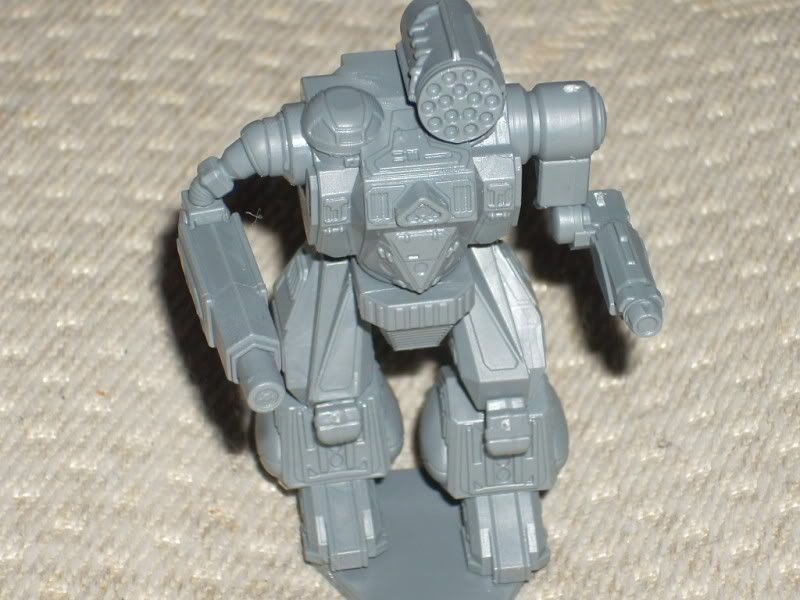 Assembled Thor
Parts for Unassembled Thor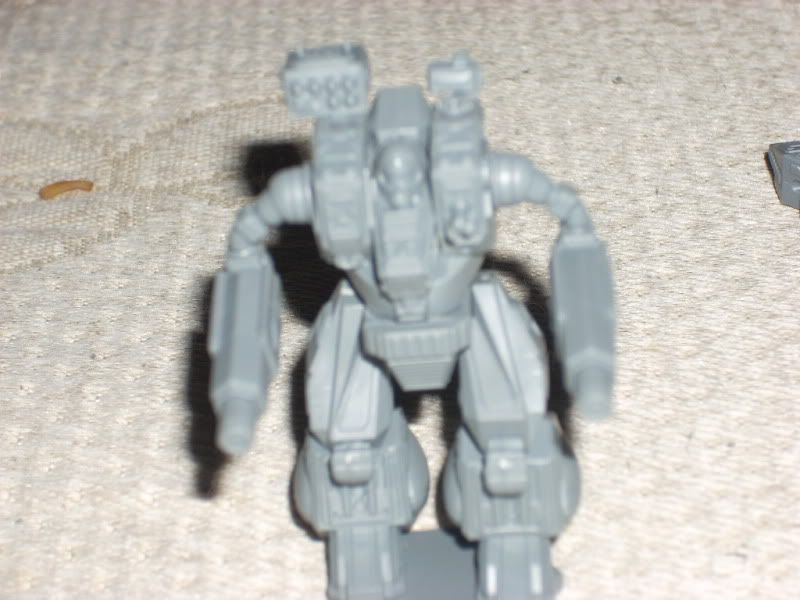 Assembled Loki (Best shot I could manage)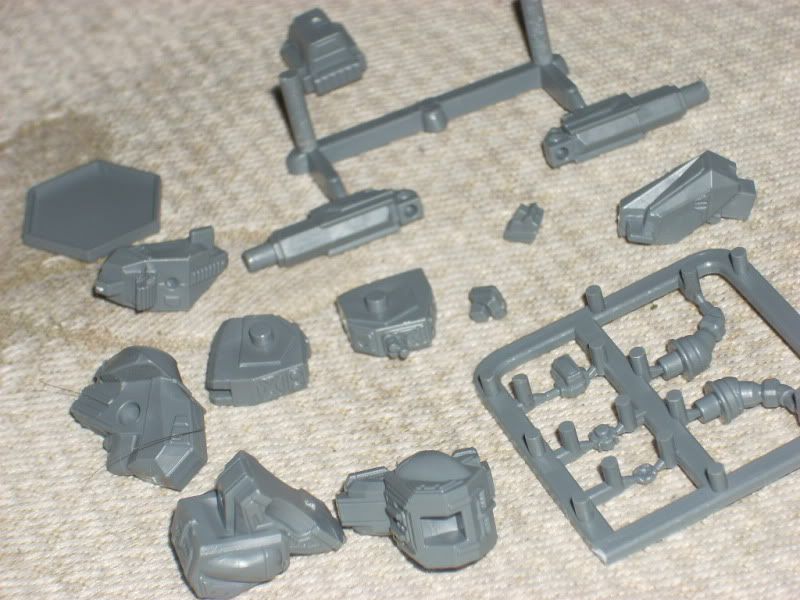 Parts for unassembled Loki
Merry Christmas, Happy Chaunkah and/or Happy Holidays to all, and a good 2010!