Well,
I'm not QUITE done, but I have made some real progress. I am working on as you all know, a Ramrod Platoon of the Tanstaffl Free Legion.
The original color plate from the Aurore Sourcebook, included for comparison purposes only and not intended as a copyright challenge.
A Roo analogue, it's a Wombat II from
Ground Zero Games
15mm Line...the resemblance is uncanny.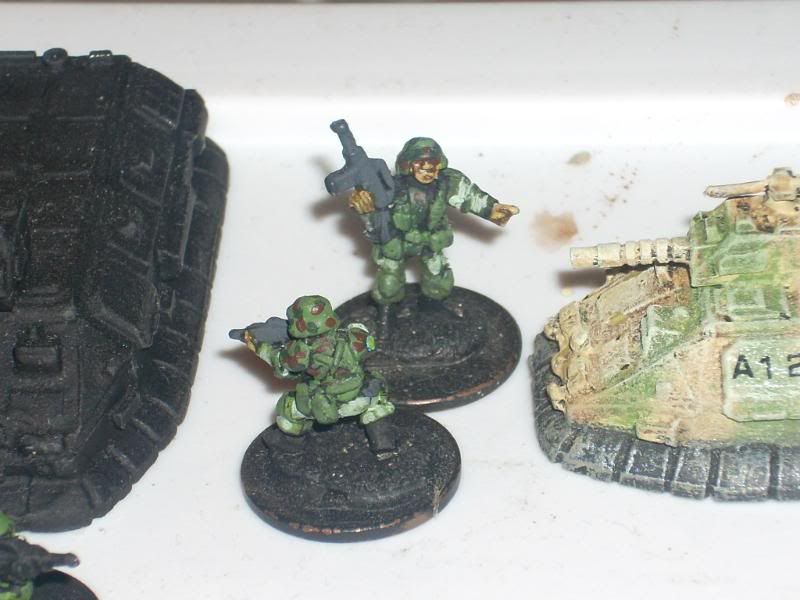 Figures are by
Force XXI Miniatures
, they're not bad and look good beside miniatures from other lines.
The methods to paint were simple, a method I found in the tutorial section of the
Guild Wargamers
website.
Comments?