Well,
The first was a Renaissance Pike and Shot game with the French (nominally, they had troops from half of Europe) and the Spanish (who had troops from the other half!) hacked each other to a thin marginal victory for the French. Both sides were exhausted by the end, and one thing I found I liked with Pig Wars rules? Units die quick..it takes good planning and luck not so much to keep units from folding, but to make sure his units fold faster than yours. I also found out, Spanish Sword and Bucklers don't like two handed swords and halberds AT ALL! (Both of my units on the flank were hacked to pieces!) They exacted a price, mauling both French units, and I brought up my pikes to make the Halberds go away...but by the end...there weren't many Spanish units that weren't hacked up...then again, the French were in much the same boat.
Here are some pics of the setup (My phone died soon after!)
Today's game was another playtest of Tomorrow's War. It was another close run thing that came down to the FoW Cards, and some lucky pulls for the defender. This led to a lot of artillery showing up for him and stopping the attacker cold. Heavy Mortars are murder on armor. 120mm shells versus deck armor....OUCH!
The scenario will probably be published in the final rules, and we got some very good playtest data today. I can't say too much more, give away the game...no sir!
Here are some pics of that. This first set it taken by Krieger of
Kriger's Wargaming Records
, he runs a good blog, and well, the Droid's got a good camera on that phone! They're used here with permission!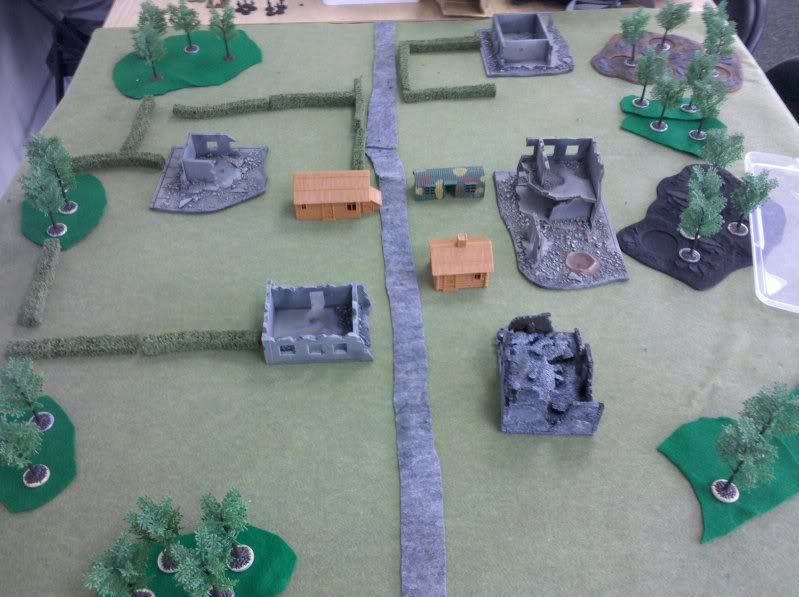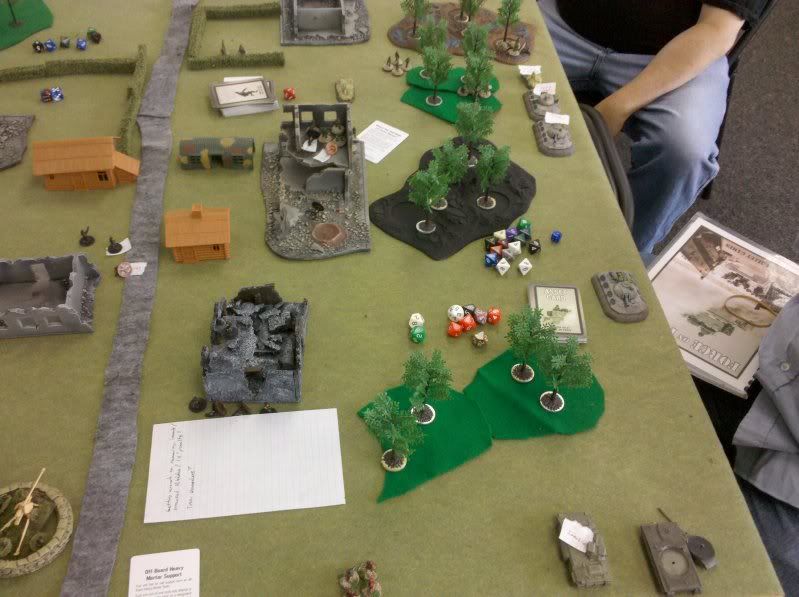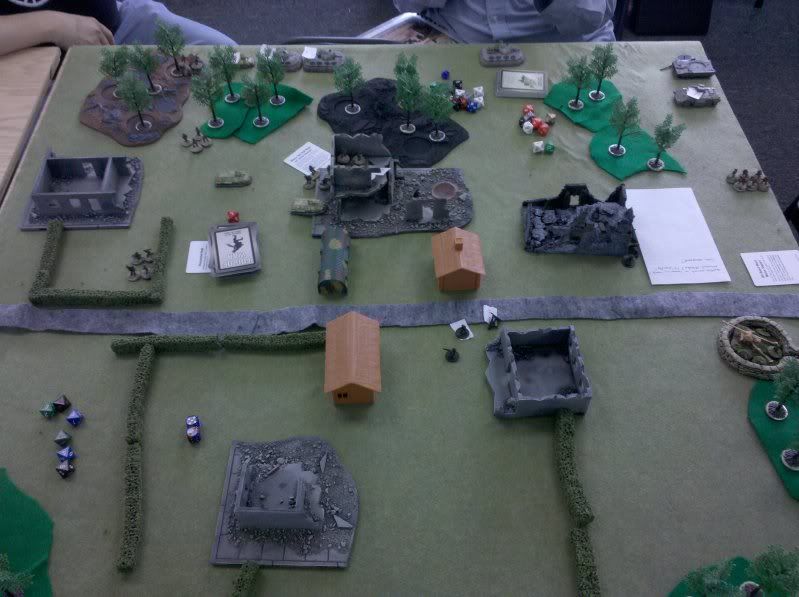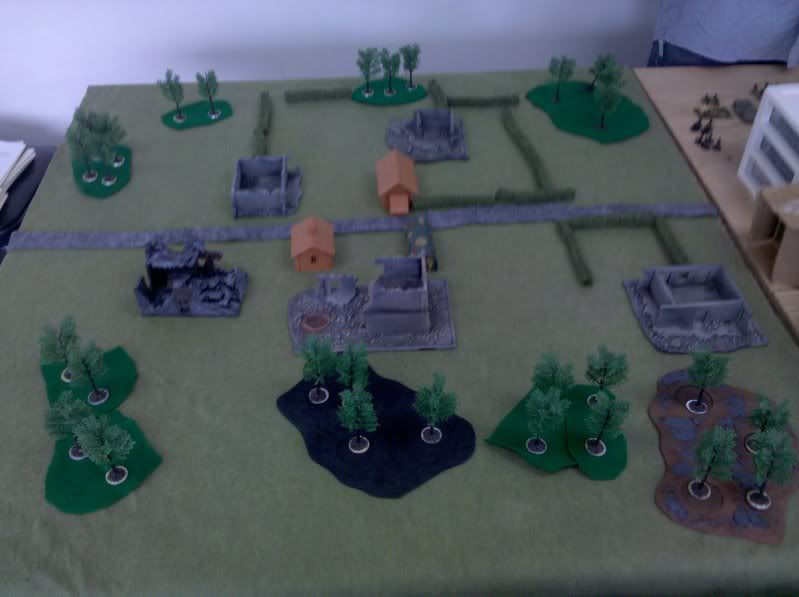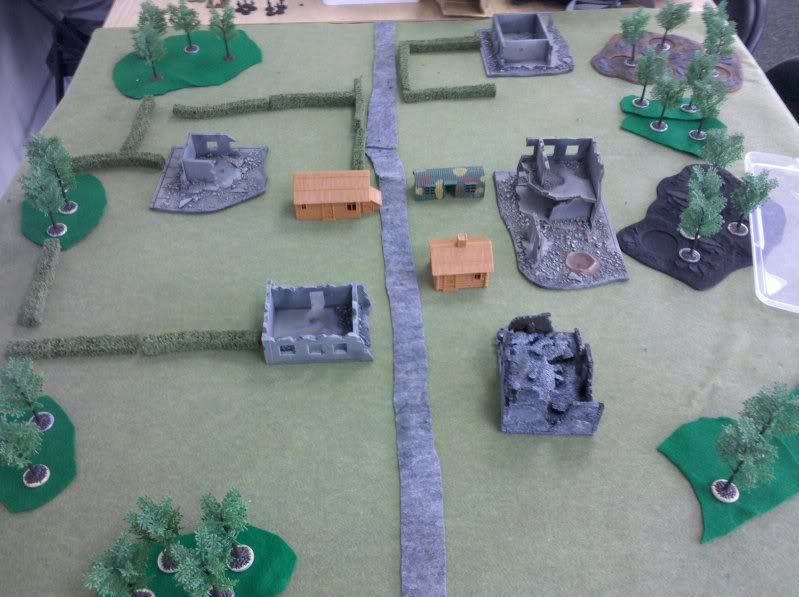 The next set is mine and isn't as nice...hey, my camera isn't as good!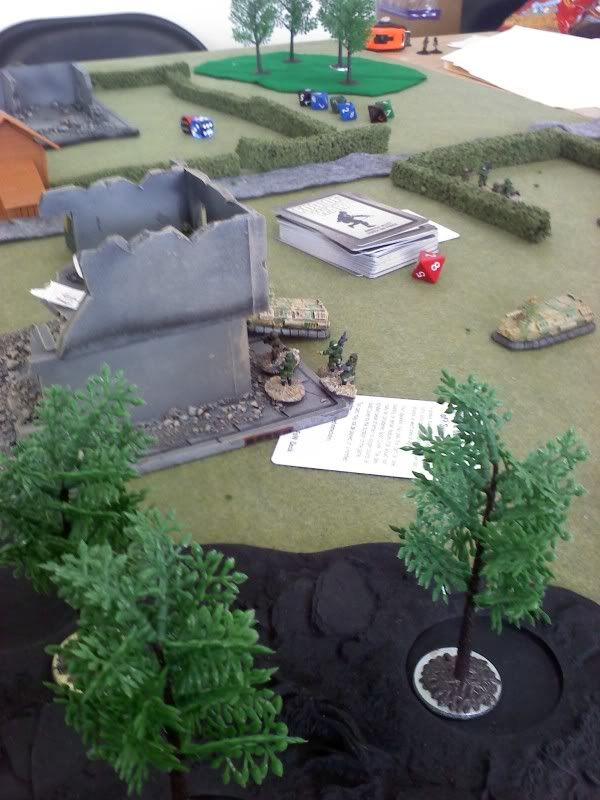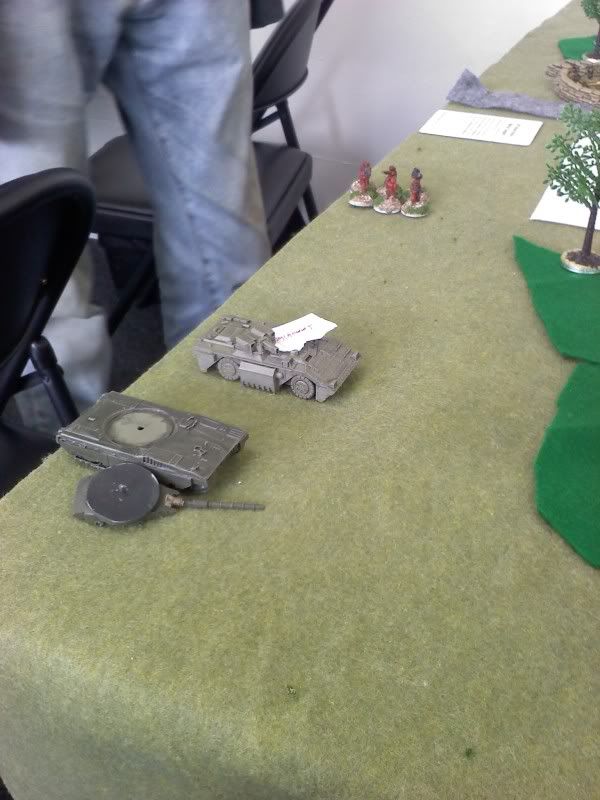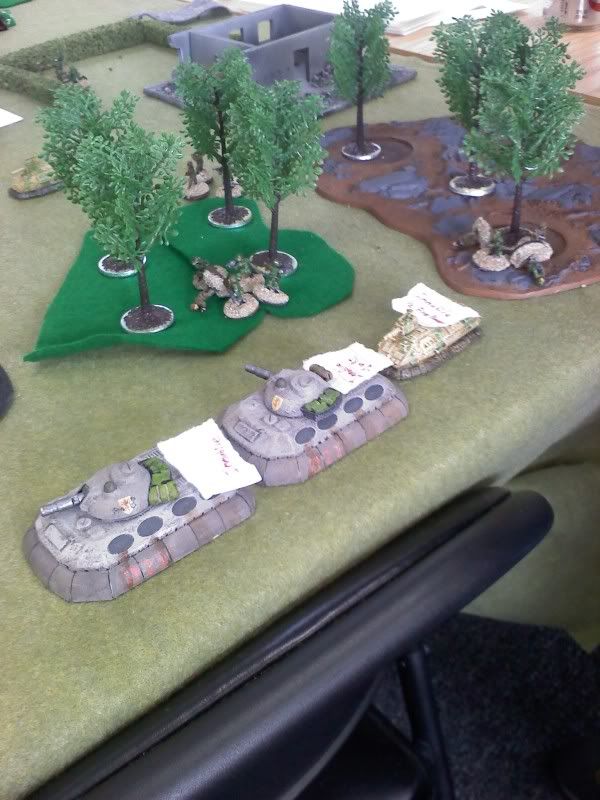 As you can see, artillery can be decisive in the new rules. I am looking forward, however, to their release. I think honestly, you're all in for a Science Fiction gaming experience that isn't just "20th Century with ray-guns!". It has technology seamlessly integrated into the mechanics, and anyone familiar with AA/FoF should be able to pick this up fast. We did 4 turns in 3.5 hours. Not many games that can manage that these days.
That's it for now folks! See you across the table!